Patronising Supportive – A0 Poster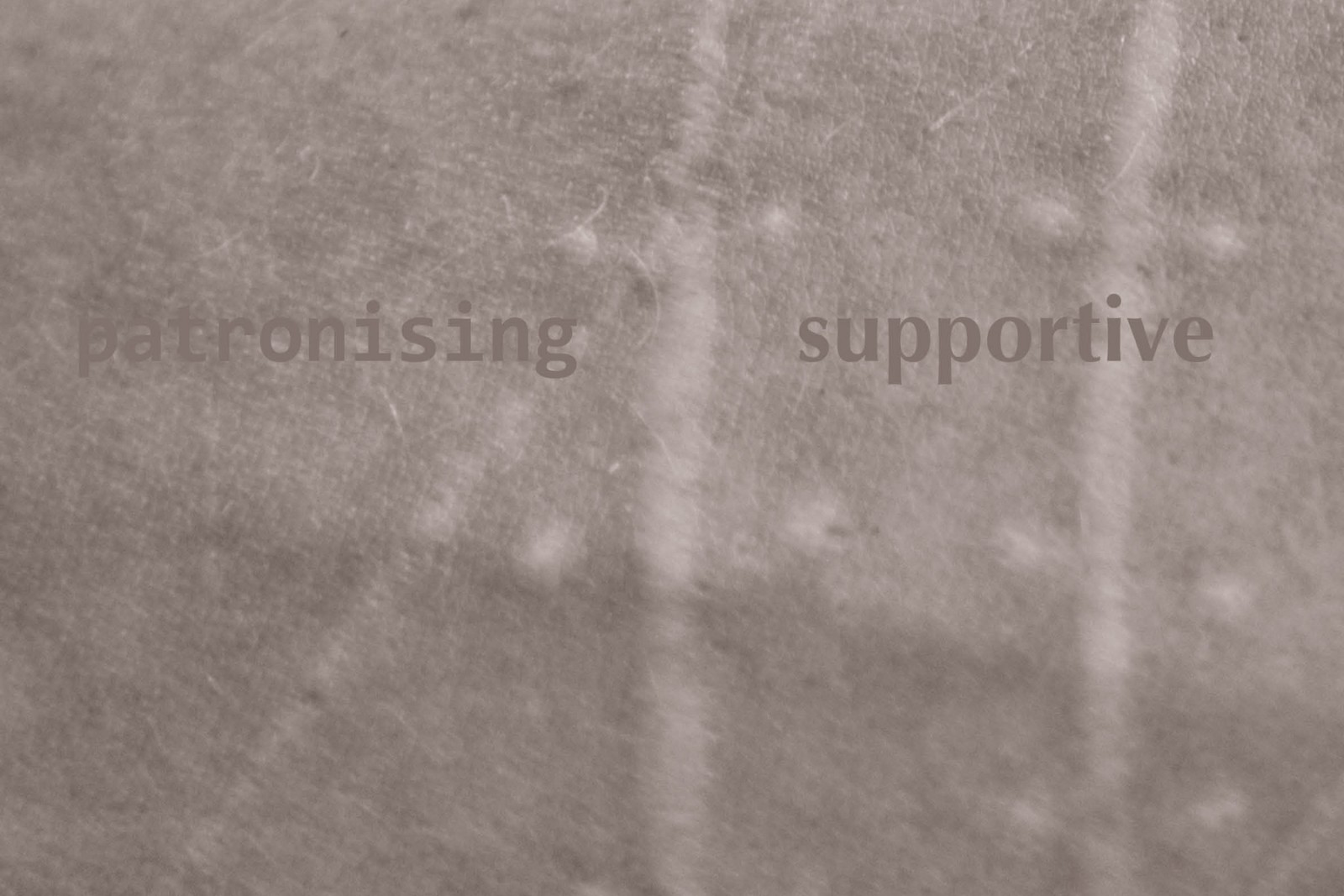 RMIT Assignment: A0 Poster
Description: Design and create a A0 poster, experimentation is expected.
My Roles: Research, Planning, Design, Production, Photography, Typography.
Typographic choices:
Supportive: Optima, font from the Humanist Sans family. Subtle handwritten style and is perceived as to be warm, friendly and modern.
Patronising: Consolas, a moonscape font suitable for programming environments. It is perceived a boring, cold and unimaginative font.
Exhibition: The poster was later accepted into the yearly art- and design exhibition ScanArt