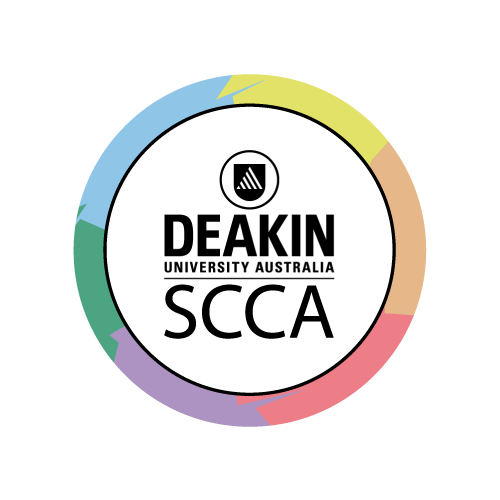 For semester two 2012 I did a couple of assignments based around Deakin School of Communication and Creative Arts, first part of the assignment was to create a suggestion for a new logo for the school. My submission based the design on the new Deakin Worldly logo and the use of 6 colours to represent the 6 different fields within the school. The logo needed to be animated, After Effects is not one of the software I am really comfortable with, but anyway here is what I submitted.
SCCA logo animation from Roy Halvor Frimanslund on Vimeo
.
Second part of the assignments, projection. Make a proposal for something that can be projected on any building on campus, goal is to promote Deakin SCCA. I chose one of the iconic buildings, the cheese-grater and wanted to continue the use of the colours and also reuse the previous made logo animation
.
Projection concept assignment at Deakin from Roy Halvor Frimanslund on Vimeo.