This is the 6th assignment of the second year at Noroff. (second assignment in semester 4)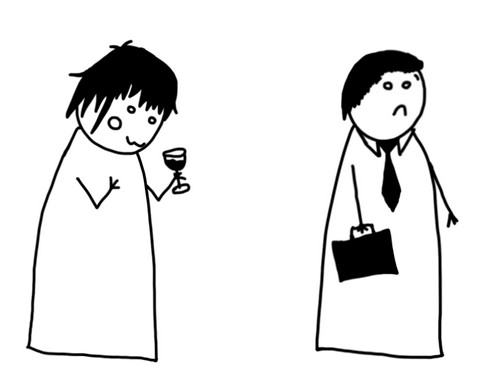 The assignment this time were to shoot 4 photographs using outdoor lighting. The 4 photos were to be based on 4 words, in some sort of series or 4 individual words. I had already for a long time played around with ideas of shooting photos based on the 108 defilements so this assignment were just the right place to try out one of the ideas
. I decided to go for an "paper-child" approach and sat down with the Wacom drawing figures to use as props for the outdoor photo-shoot. The 108 defilements are needed to overcome to achieve Nirvana in Buddhism.

Here are the 4 finished photos with some information about the camera settings and the word depicted:
All photographs were shoot using: Canon 5d mII with Canon EF24-105mm f/4L IS USM
Dipsomania – In Buddhism it is a person whom are consuming large amounts of alcohol over a short period ad does this as a habit regularly, I would say it is a alcholic that is sober or drunk in alternating frequency of some days or weeks of some sort.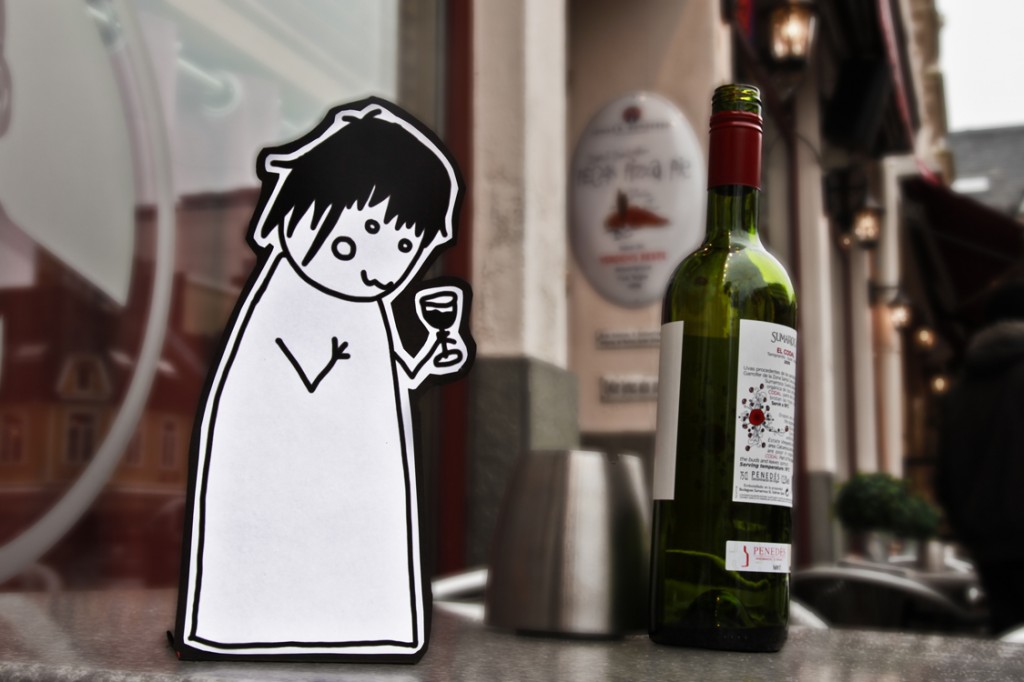 Pessimism – An state of mind were the person is extremely negatively to life generally speaking. This person would think it is more likely for the most negative outcome of a given situation to occur than any other possible outcome. I would also like to mention the half-empty / half-full glass negative / positive test
.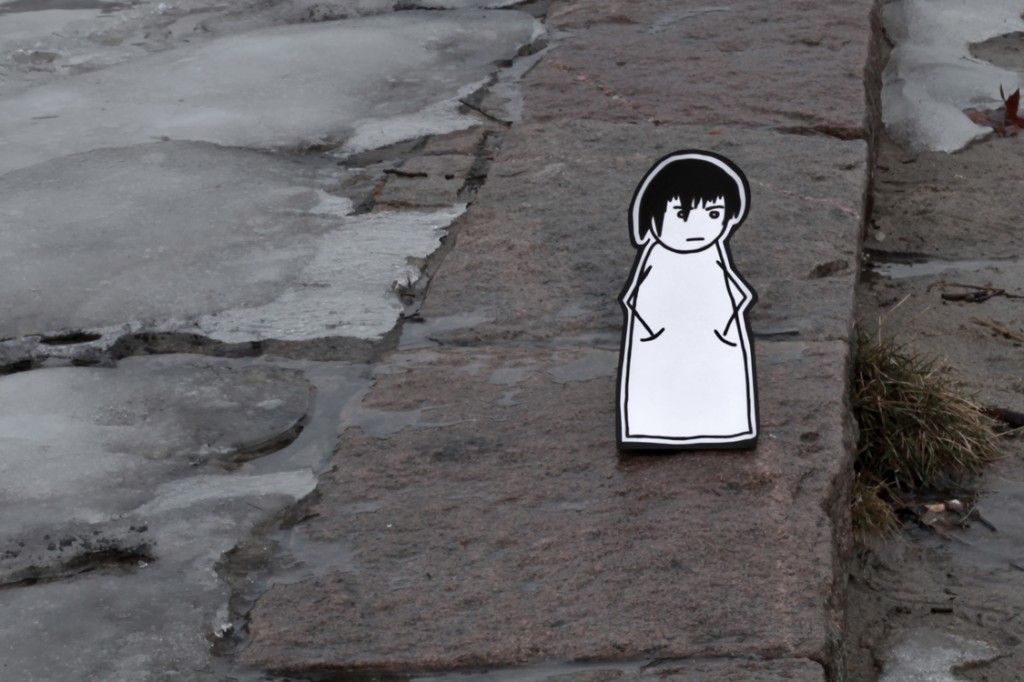 Self-Denial – This word could refer to the Buddhist concept of Anatta (no self), but could also be interpreted as to a person who are denying him-/herself what he/she really wants or perhaps a person who are denying the fundamentals of who he or she is. Anyway the reading about Anatta is still interesting and you can interpret the photo anyhow you want. This photo is actually taken inside using the indoor lighting at the bakery (Dampbakeriet).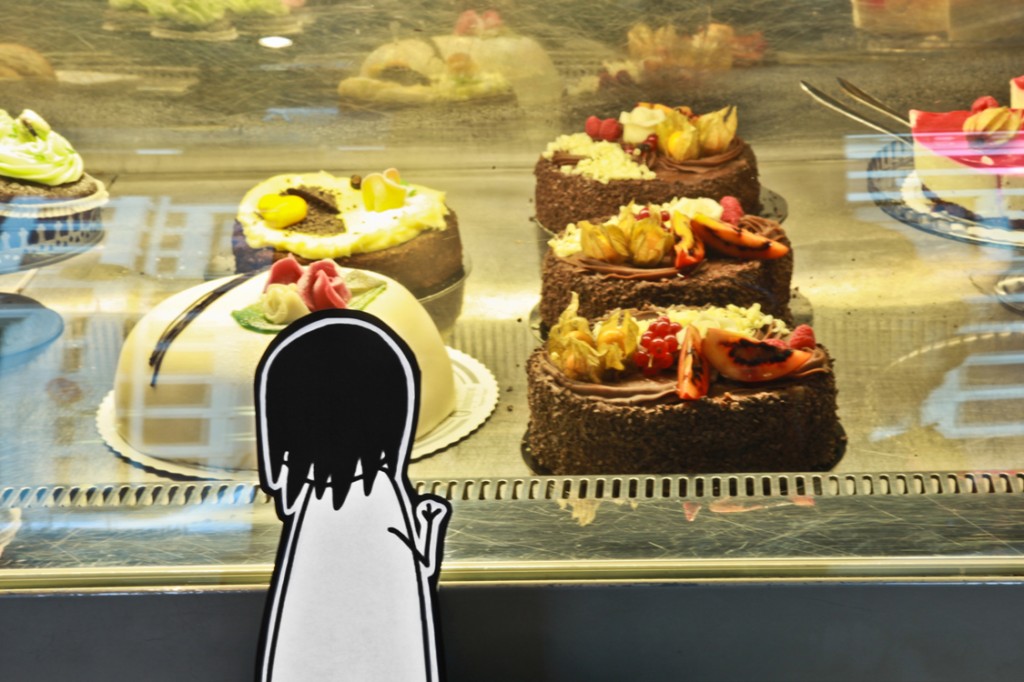 Arrogance – Overestimating one's own competence and position, often in connection with that person is employed in a higher or prime position. It is also very similar to one of the other defilements: 'Pride'.


References:
108 Defilements
Nirvana
Paperchild
Dipsomania
Pessimism
Half full/empty (pessimism)
Self-denial
Anatta (self-denial in buddhism)
Arrogance
Hubris (arrogance)
Pride (arrogance)
Thanks to Jørund for giving me more understanding for ISO and other options on the camera.