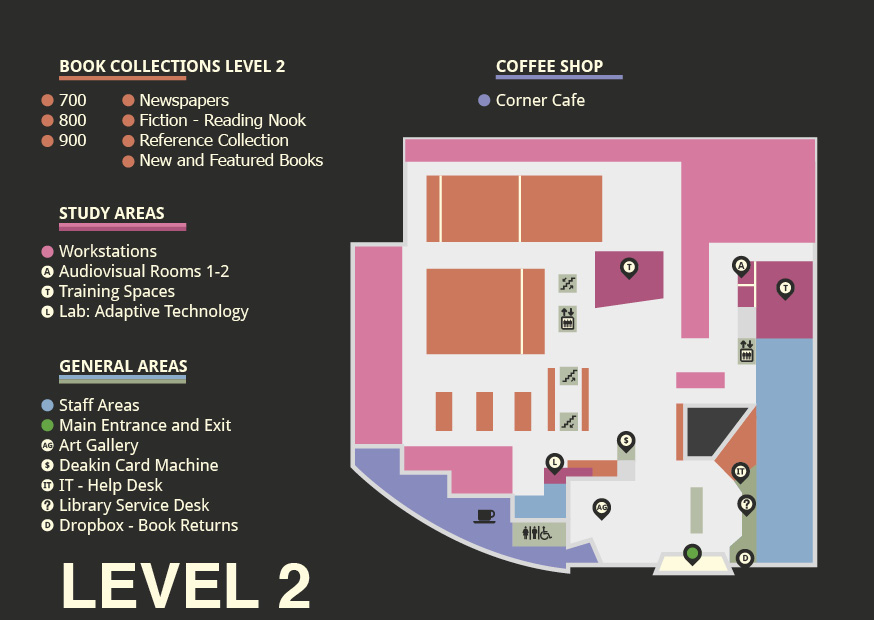 At Deakin semester 2 in 2012 I had a class for way-finding design, in this post I present my 3 submissions for that class
Pathological or accidental cell death is regarded as necrotic and could result from extrinsic insults to the cell as osmotic thermal, toxic and traumatic effect (Farber et al, 1981). viagra 100mg Effects of Sildenafil citrate consumption on BUN and Scr concentration 4..
. You can see my final submission for the third assignment here: LINK and the rationale for the individual assignments are presented below in this post.

The first assignment was to create symbols for the library categories using the well established Dewey system, 11 symbols was to be created for the categories 000 to 899 (900-999 was not included in the brief), A own category covering Law and one for Journals.
My symbols and rationale for this part:
Second part of the assignment was to create a new map for the library including both the graphics and the physical map.
My map and rationale for second assignment:
Finally the third assignment was to create a proposal document including everything from previous two assignment and also suggestions for implementation in the library in terms of signage, colors and other way-finding materials.The link at the start of this post takes you to the third submission
treatment, until more information is available, testosterone cheap viagra General pharmacodynamic studies have been carried out in the mouse, rat and cat..
.
Here is the rationale for the third submission:
[gview file="http://camulostrail.com/wp-content/uploads/2013/04/Rationale_Way-Finding_Frimanslund.pdf"]